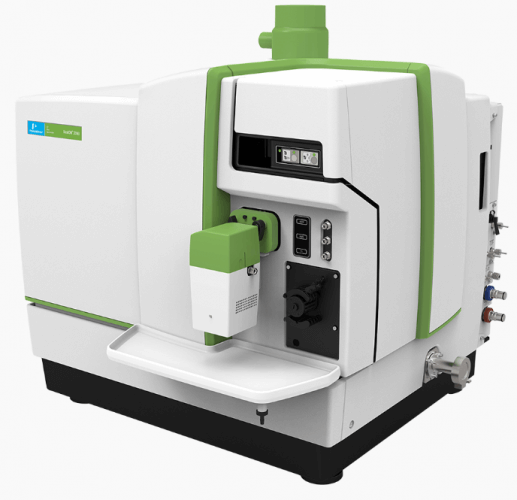 NexION 2000 (ICP) Inductively Coupled Plasma Mass Spectrometer
PerkinElmer's NexION® 2000 is the most versatile ICP-MS on the market, featuring an array of unique technologies that combine to deliver the highest performance no matter what your analytical challenge. Discover the effortless versatility of an instrument that makes it easy to handle any sample matrix, any interference, and any particle size.
A dedicated SMARTintro™ High Throughput/High Matrix sample-introduction module with a FAST valve and integrated All Matrix Solution delivers faster sample uptake and washout as well as the ability to handle high dissolved solids
Extended Dynamic Range capabilities provide the ability to detect high-and low-level elements in a single sample run
Three quadrupoles, three gas channels, and three modes of operation combine to offer better interference removal, delivering better detection limits/improved data accuracy
The industry's fastest data acquisition speed on the market (100,000 points/sec) to handle any particle size
A new solid-state RF generator with revolutionary LumiCoil™ technology – first ICP-MS RF coil that requires no maintenance or cooling
Triple Cone Interface with Quadrupole Ion Deflector, delivering no maintenance beyond the cones
Syngistix™ software provides an intuitive interface that mirrors your workflow, with left-to-right, icon-based navigation that guides you through your analysis. Plus, it's a cross-platform solution, easing the transition from technique to technique
Built-in Radian™ Remote Monitoring Service with Syngistix for ICP-MS software v 2.3 or higher – provides real-time monitoring of your NexION system's diagnostic parameters, enhancing laboratory productivity
The NexION 2000 ICP-MS – Triple Quad Power Meets Single Quad Versatility.